We value the safety and comfort of our patients, which is why our dentist and team follow COVID-19 safety guidelines in South Bend, Indiana. These policies help you and your family stay protected during your visits at University Park Family Dentistry, which helps ensure a positive dental experience.
Before Your Appointment

Our office will send you an email or text reminding you to answer a COVID-19 wellness questionnaire before your appointment with us.

We ask that you wait in your car and text us when you arrive at our office. Our team will call or text you to invite you in.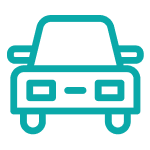 You will be asked to limit the number of people you bring with you during your appointment.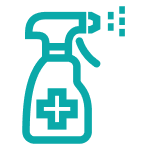 Cleaning and sanitation take place after each appointment, which helps us prepare for our next visit.
At Your Appointment

You will be required to wear a mask to your appointment.

When you arrive, our team will take your temperature and ask you the COVID-19 questions again.

We have removed high-touch items in our lobby, including toys and magazines.

Our team uses personal protective equipment, such as gowns, caps and face shields, to help ensure your safety during your visit with us.

If you have any questions about our COVID-19 policies, we invite you to call our office at 574-272-4441 and schedule a visit with Dr. Jeffery Turner.