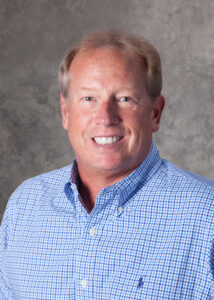 Dr. Jeffrey Turner has been practicing dentistry since 1990.  After graduating from the IU School of Dentistry, he joined the Air Force.  He was stationed at Boling Air Force Base, which is where he met his wife, Wendy.  They married in 1992.  After serving, he moved back to Indiana and practiced in Portage, but after a few years, wanted to return to his roots in South Bend, IN.  They have two adult children, Kyle and Matthew.  Dr. Turner's parents were teachers, therefore he believes educating each patient on  "why" their dental health is important.  "I'd like to prevent you from having pain" is one of his mottos.  He cares about each and every patient as if they were a member of his family.  He enjoys telling a few "Dad Jokes," but outside the office he enjoys spending time with his family and several dogs, swimming, biking, and water sports.  
Our Team
Dr. Turner is proud to present our fantastic team! Filled with friendly and caring individuals, our team here at University Park Family Dentistry is loyal to our patients and more than happy to engage with you as we see to your dental needs. We are concerned for your well-being and are invested in your care. For your convenience, we have individuals who speak German and know some sign language. We invite you to glance through our website to learn more about our dental care in South Bend, Indiana, and call our office at 574-272-4441 to schedule a visit with our wonderful dentist and team.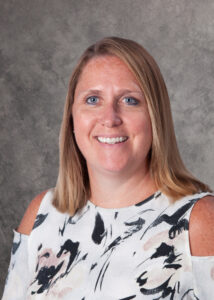 Stephanie is our Office Manager.  She has been a dedicated team member since May 2001!  She spent most of her childhood in Eastern North Carolina, a child of an active duty Marine.  She went to college at Daytona State College and George Mason University.  She is married and has 2 beautiful daughters.  She is an active member of AADOM (American Association of Dental Office Management) and a previous President of our local Michiana Chapter.  She has established the Michiana Study Club for Office Administration and Management.  She prides herself on education, educating her team and her patients not only in dental care but how to make if affordable with or without insurance.  She loves spending time with her family and friends, relaxing in the sun and on the water, watching her daughter play volleyball and simply enjoying life!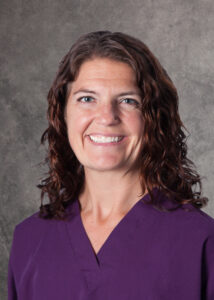 Kristine is a Dental Hygienist.  She joined our team in March of 2007 and has been one of our most loved hygienists.  She is superb at teaching her patients about their dental health and developing long lasting relationships.  She went to IU for Dental Hygiene, in addition she has her license in local anesthesia.  She is a wife and mother of 4 very active kids.  Aside from dental hygiene, her passion includes working out and photography.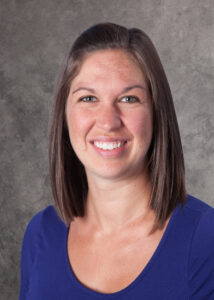 Ashley has been part of our Dental team and family since November 2009.  She received her Dental Hygiene Associates in 2006, Bachelor in General Studies in 2007 and Local anesthesia license in 2014.  She grew up in South Bend and lives nearby with her husband, Josh, and her two children, Addilyn and Levi.  She loves to go to the beach, travel, and make memories with her family.  Her passion is Dental Hygiene and helping others with their dental needs and goals.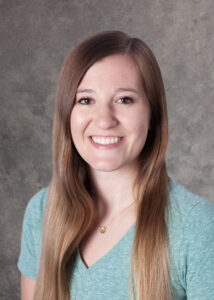 Rachel is a Dental Hygienist.  She joined our team February 2018.  She went to IUSB for her Bachelor's in Dental Hygiene and local anesthesia license.  Recently married to her husband, Dmitri, they are very active with their 2 dogs, Denver and Dexter.  She enjoys traveling and her bucket list includes visiting all of our national parks.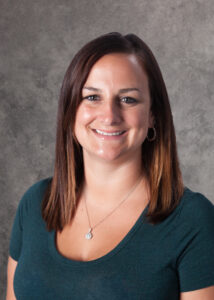 Nikki is an Expanded Functions Dental Assistant.  She has been a faithful team member since March 2014.  She completed her Dental Assisting Certificate at Ross Medical Education.  She grew up in South Bend and attended South Bend Community Schools.  She enjoys spending time with her 5 kids, gardening, cooking, home improvement and going to the beach.  Nikki wins our "Jack of all Trades" Award, she is our most versatile team member.  She is extremely educated and well versed in field as a dental assistant, but can also assist with scheduling, insurance and be available to help anywhere she is needed.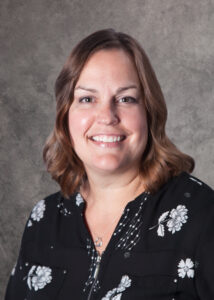 Tamera is a great addition to our dental family.  She is the first face you will see in our practice and is our New Patient Coordinator.  Previously she was with our office for 9 years and returned to our team July 2018.   She has a Bachelor's in Business from IU.  She has been with her spouse for over 20 years and they have 2 beautiful kids.  She grew up in South Bend and worked in the dental field since 2002.    She enjoys spending time with her family and attending her kids' sporting events.  We call her our "Relationship Manager," her specialty is forming meaningful relationships and making patients feel comfortable when they walk in the door for their first visit and every visit thereafter.
Olivia is our newest team member.  She is an Expanded Functions Dental Assistant.  She went to John Glenn High School and Ross Medical Education for Dental Assisting.  She is blessed with two children, Piper and Elias.  They love to go for walks on the River Walk and spend time outside.  She loves painting and art and her passion for this extends to her passion for dentistry.  "Placing fillings is like creating tooth art."